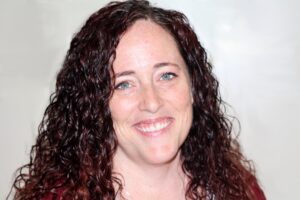 Hi!  I'm Lisa!
I am a life coach, and I can help.
If this is the first time you are hearing from me, or even if you've been here before but I suggested you go back to the start and see where I began, either way,
I'm happy you are here!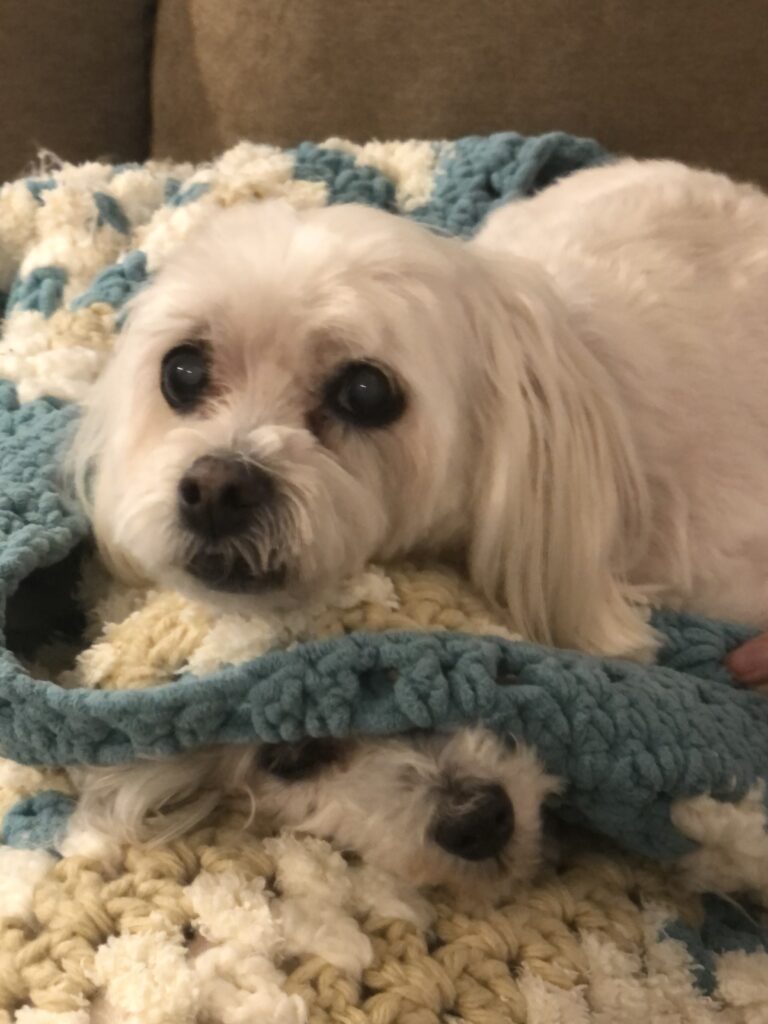 So, who am I?  I am a mom of 3, all in their 20's and all amazing people, and a Grandma to 2 adorable boys.   I have been married for 25 years to my awesome husband who has been the strongest anchor in my support team the whole time.   We have 2 super cute Maltese mix dogs, named Boogity and Rocky (seen here), who we love dearly.
I ran a home daycare for 20 years.  I cared for approximately 85 children and was able to work with a diverse mix of families.  I am also an avid scrapbooker and used to work with many women, helping them preserve their memories in albums.  I enjoy camping, usually the kind with a bed and electricity, and last year I even tried paddle boarding. Overall I am creative, fun, love adventures and am devoted to my family.
In the last 2 years I have lost over 80 lbs without dieting or crazy restriction, which is something I never thought possible before.  I uncovered so much, learned who I am, who I want to be and what held me back for so long.  This is also the time when I realized that I wanted to be a life coach.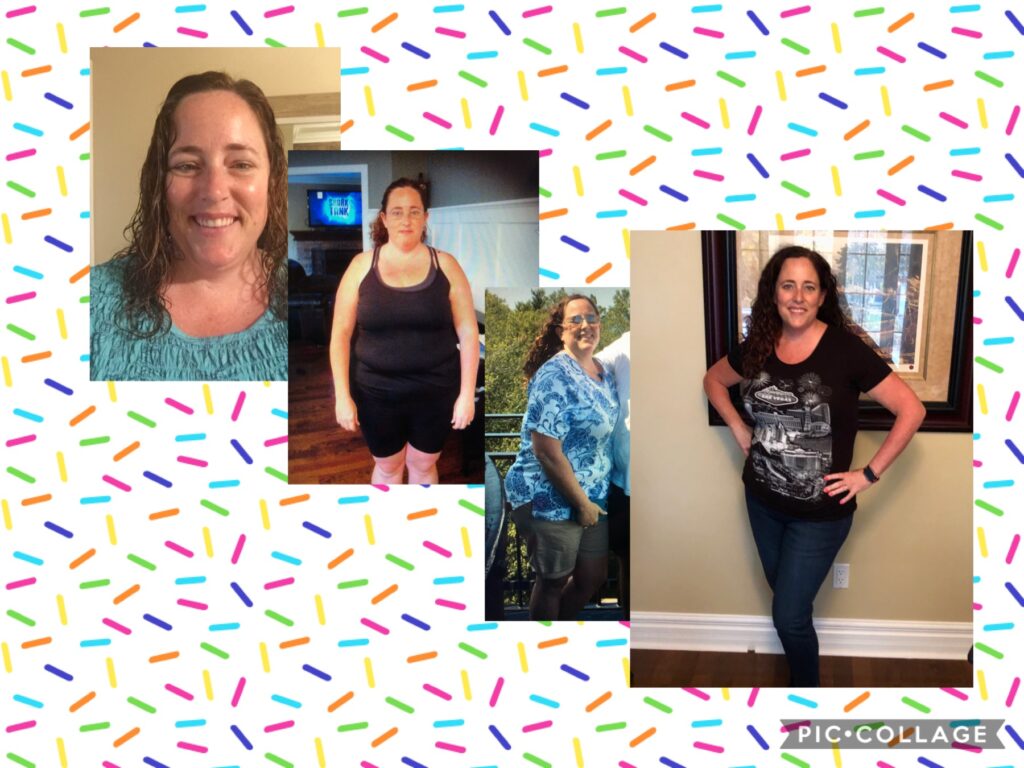 Why a life coach?
I have always had a passion for teaching, learning, and coaching essentially.  When running my daycare, I coached many of those parents along the way as they faced the challenges that come with young families.  Back then I just didn't know there was a name for what I was doing.  I thought I was just giving advice, but really what is coaching if not listening and offering another perspective to the situation?
Since I started my coaching business, I have been helping many people who were unhappy, overweight, or simply dealing with difficult issues in life.  
I have had my share of ups and downs (loved, and lost as they would say) and ultimately, I have learned a lot about relationships and how to thrive together.  If you need it – I am proof that creating the life you want is possible. 
I am so excited to have this place to share all my thoughts and hopefully some wisdom
.  If you had told me 2 years ago or more that today I would be sitting at my desk, writing a blog post about my journey I would have laughed at you.  Seriously – I would have thought you were crazy and had lost your mind.  Back then I was a vastly different person than I am today.  Back then my audience consisted of mostly 1- and 2-year-olds and I was sure that unless it had to do with the behaviour of that age group then I really didn't have much expertise.  Now I realize that the experience I had stretched way beyond what I thought it did.   
I know firsthand that what I teach people works.  I lost weight, created depth in my relationships and on top of that I believe in who I am and love that amazing person unconditionally.  I was always in control of my life experience and I wish I could go back and help that version of me to understand that, but since I can't, I want to help as many other people in that situation see their potential. 
I used to think that it was always because of other people that I felt things.  I'd feel love if someone showed me love.  I'd feel happiness if happy things were happening.  Food was my comfort and always there for me to rely on.  I felt powerless to change how I felt and to be motivated to be more than I was.  I want to say it was easy to change my perspective on this. Looking back it seems like it was easy but I know that isn't the truth either, it took work.  I had to listen to coaches, learn how to believe in myself, stop arguing for my limitations and using my past results as evidence for what was possible. 
I like to paint pictures, using examples with my clients. 
Think about this – if we always looked to our past to see what was possible, we would never evolve.  A 1-year-old would never learn to walk if they relied on past evidence to know they could do it, they would just sit there.  They are able to learn this skill because of the encouragement from the people around them.  They rely on the belief that those people have when they lift them to a standing position and cheer them on to take a step.   If they didn't then we'd have a lot of immobile adults sitting around and scooting across the floor on their butts to get the tv remote when it falls.   They had to believe they could do something without ever having done it before.
I have learned that having someone by your side, believing in you along the way, makes it so much easier.   Which might answer your question of "Lisa, do you have a life coach?" and the answer is "Yes" and for sure I would not be here doing this today without her support either.
This is where I come in for you. 
Allow ME to believe in YOU. 
I believe that YOU CAN have the life you want. 
I believe that I CAN help you see the path that will get you there.